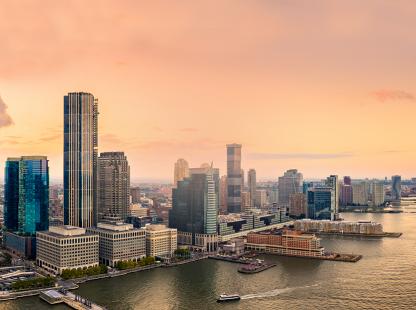 Why NJIT@JerseyCity?
NJIT@JerseyCity brings the best of Ying Wu College of Computing to the foot of one of the burgeoning global epicenters for next-phase technology – New York City. The facility is located just across from the Exchange Place PATH and Light Rail and easily accessible to commuters.
Classes are taught by top faculty who have been hand-picked to offer an unrivaled, practical education that is immediately transferrable to industry across the Hudson River and throughout the region. Add to this, state-of-the art executive-style classrooms overlooking the NYC skyline, a truly flexible schedule, and an affordable tuition which is discounted at 20% below the in-state rate (excludes international students), and the question is: Why NOT NJIT@JerseyCity?